Waiting for You Letters
He wrote a letter for each of us
while mom was in delivery.
His birthing process
scribing his prayers on paper
while mom's pleas filled the room
both of them breathing hope into our tiny bodies
both pouring love into our existence.
One by one they achieved seven
that stayed long enough to name.
Each one they viewed as God's gift to hold
for as long as they could.
Together they waited for us
to stand
to walk
to talk
to run towards their ideals.
Together they waited for us
to fill their lives with new purpose
to hold their hands
to catch up to their long strides
to share our dreams.
Side by side they aged
until one, would age no more.
I'm sure he is writing his Waiting for You Letters
not to hurry us along
but to welcome us, as before.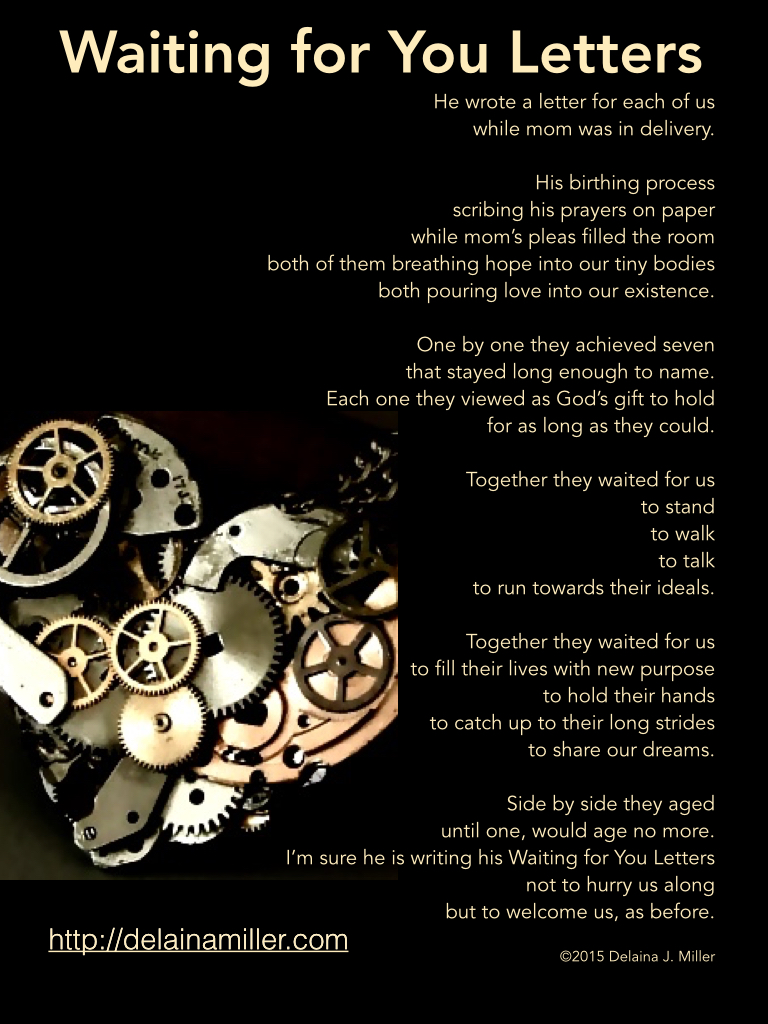 http://delainamiller.com/wp-content/uploads/2015/07/gearheart.jpg
282
297
Delaina
http://delainamiller.com/wp-content/uploads/2017/10/Delaina-J-Miller-website-logo-2.jpg
Delaina
2015-07-03 17:01:08
2015-07-03 17:01:08
Waiting for You Letters