Day 12
Today's prompt was to write a city poem.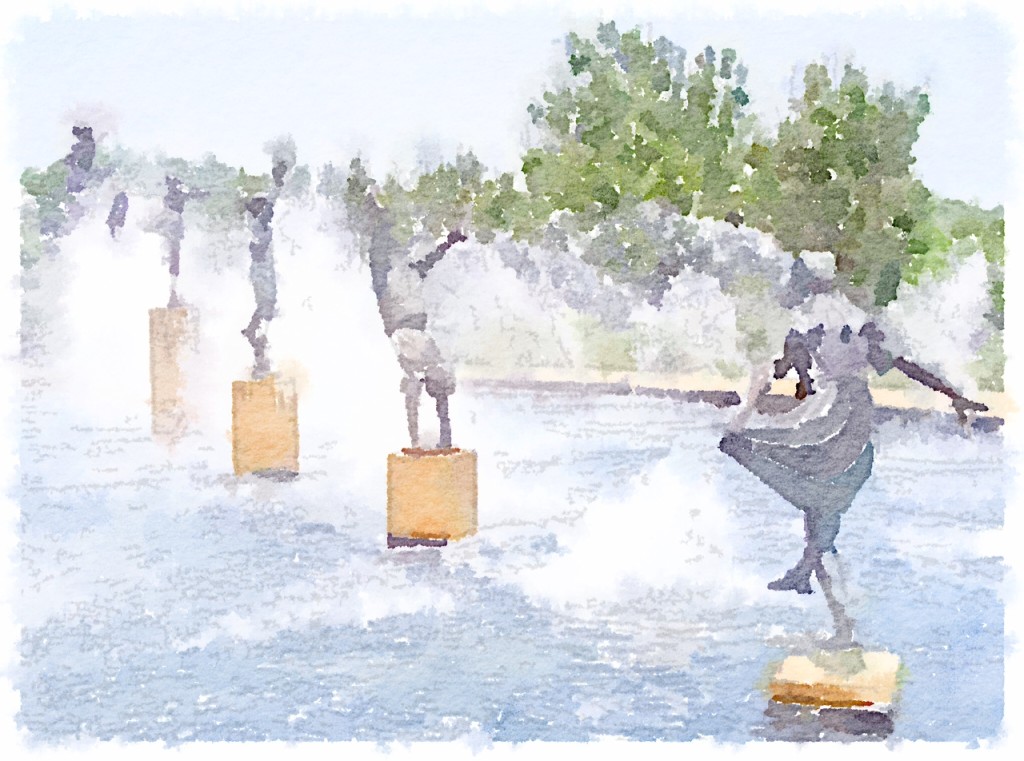 City of Fountains
Every winter they turned off
not to become frothy mounds of fluffed ice.
Fountain Day, a community sign of spring
when all the fountains come to life again.
Waters leap high in the air
or flow rippled cascades.
On Opening Day the fountains gush Royal blue.
For Breast Cancer Week
fountains emit pink.
There are mermaids and warriors;
delicate nudes, even a muse.
Memorials to Nichols and Bloch
and Firefighters too.
The City of Fountains
falls short only to Rome.
With bubbling gurgles for children to play
the fountains are art in wet sprays.
Just a few of the reasons to call
Kansas City home.
Kansas City is a place I am proud to call home though our city is not without flaws. My heart goes out to the witnesses, victims, and families suffering after the heartless attacks at the Jewish Community Center and the Village Shalom. I hope that instead of loosing faith in our KC community, you feel the love and support that surrounds you.
To learn more about the fountains of Kansas City click here.
To read more City poems visit Poetic Aside.
http://delainamiller.com/wp-content/uploads/2014/04/Waterlogue-5.jpg
952
1280
Delaina
http://delainamiller.com/wp-content/uploads/2017/10/Delaina-J-Miller-website-logo-2.jpg
Delaina
2014-04-14 09:44:53
2014-09-07 14:59:54
PAD 2014 - City of Fountains