Found Letter
Found one letter un-addressed. I wrote to myself over a decade ago.
Life instructions scribbled on a scrap of journal paper. Written by the timid
looking for the soul's purpose. Emotions filled my eyes as I read the eagerness
of my own voice. The plea, to share my emotions since I carry my heart
on a sleeve. "Your job is to feel and express life on the blank pages ahead of you."
Winter sun magnifies heat through open windows. It could be that the best advice I ever gave,
was the guidance I just received.
Shared with Mindful Writing Challenge 2013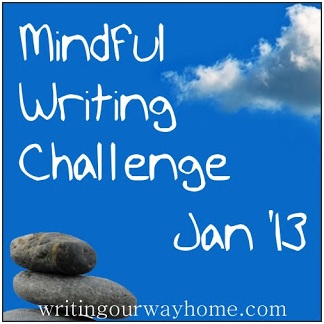 http://delainamiller.com/wp-content/uploads/2013/01/mindful.writing.challenge.jan13.jpg
324
324
Delaina
http://delainamiller.com/wp-content/uploads/2017/10/Delaina-J-Miller-website-logo-2.jpg
Delaina
2013-01-19 18:50:18
2013-01-19 18:52:16
Mindful Writing Challenge: Day 19