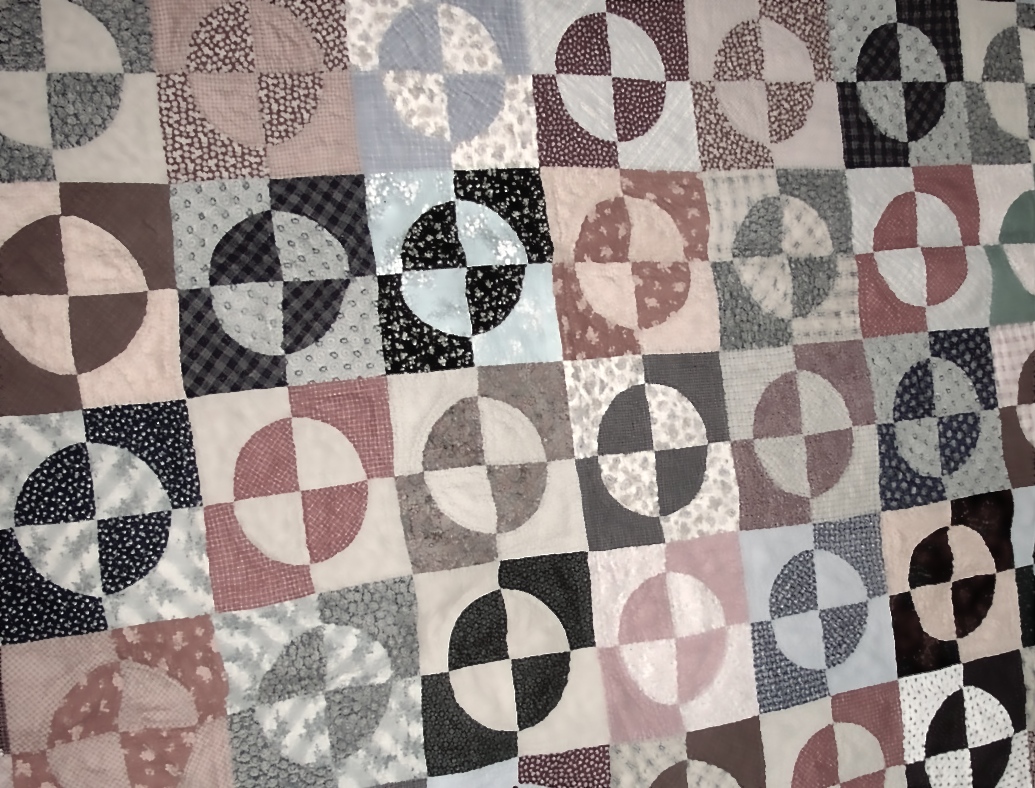 For my family
(on my parents anniversary, which I now call Family Day.)

Family Quilt
Delaina J. Miller
A constant
refreshing
tender
loud roar
of dysfunction
that functions.
Death
rips out seams
a calico quilt
left in tatters.
Marriages,
children,
grandchildren
nieces and nephews
patch the holes
to keep bitter cold
from settling in our hearts.
Heartaches
and triumphs together;
a golden thread
to stitch, strengthen
and bind our lives
into a definable whole
we call family.
©Delaina J. Miller 2014
Family Quilt is taken from She Too: Four Voices in (Almost) Harmony.
http://delainamiller.com/wp-content/uploads/2014/09/aa_quilt_017.jpg
788
1035
Delaina
http://delainamiller.com/wp-content/uploads/2017/10/Delaina-J-Miller-website-logo-2.jpg
Delaina
2014-09-28 07:03:12
2014-09-28 07:03:14
Family Quilt - from She Too