Welcome to Delaina J. Miller – Poetry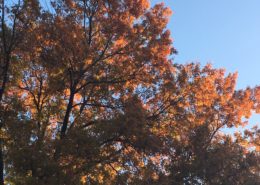 http://delainamiller.com/wp-content/uploads/2017/11/IMG_0051.jpg
4032
3024
Delaina
http://delainamiller.com/wp-content/uploads/2017/10/Delaina-J-Miller-website-logo-2.jpg
Delaina
2017-11-19 16:22:22
2017-11-19 16:22:22
Autumn Fun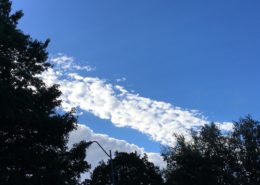 http://delainamiller.com/wp-content/uploads/2017/10/IMG_2699.jpg
1920
3412
Delaina
http://delainamiller.com/wp-content/uploads/2017/10/Delaina-J-Miller-website-logo-2.jpg
Delaina
2017-10-08 16:53:24
2017-10-08 16:54:53
Poetry Written in the Sky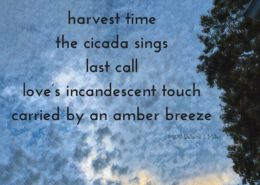 Art, ekphrastic poems, Free Verse, love poems, micropoetry, Nature, Phoetic Art, poems, Poetic Moments, Poetry, Poetry & Musings, tanka-ish, Videos
http://delainamiller.com/wp-content/uploads/2017/09/cicada-song-final.jpg
788
940
Delaina
http://delainamiller.com/wp-content/uploads/2017/10/Delaina-J-Miller-website-logo-2.jpg
Delaina
2017-09-10 10:33:08
2017-09-10 10:33:31
Cicada Song
http://delainamiller.com/wp-content/uploads/2017/07/thumb_IMG_2247_1024.jpg
1182
665
Delaina
http://delainamiller.com/wp-content/uploads/2017/10/Delaina-J-Miller-website-logo-2.jpg
Delaina
2017-07-28 11:17:27
2017-07-28 11:17:27
Washing in Gratitude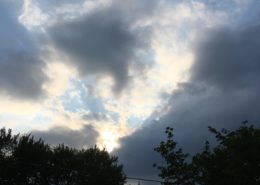 http://delainamiller.com/wp-content/uploads/2017/06/IMG_2103-e1498786005387.jpg
4032
3024
Delaina
http://delainamiller.com/wp-content/uploads/2017/10/Delaina-J-Miller-website-logo-2.jpg
Delaina
2017-07-02 10:14:03
2017-07-02 10:14:03
Clearing the Air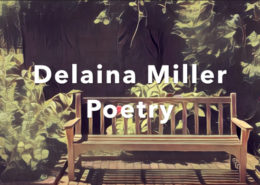 Art, Digital Poem, ekphrastic poems, Featured, Free Verse, love poems, Multimedia Poetry, Nature, Photos, poems, Poetic Moments, Poetry, Poetry & Musings, Poetry Reading Video, Poetry Shorts, Videos
http://delainamiller.com/wp-content/uploads/2017/06/Delaina-Miller-Poetry-YouTube-thumbnail.jpg
389
693
Delaina
http://delainamiller.com/wp-content/uploads/2017/10/Delaina-J-Miller-website-logo-2.jpg
Delaina
2017-06-27 15:47:35
2017-06-27 15:52:35
Nature's Cadence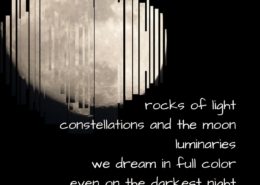 http://delainamiller.com/wp-content/uploads/2017/06/rocks-of-life-tanka.jpg
800
800
Delaina
http://delainamiller.com/wp-content/uploads/2017/10/Delaina-J-Miller-website-logo-2.jpg
Delaina
2017-06-16 14:18:03
2017-06-27 15:53:13
Tanka Thoughts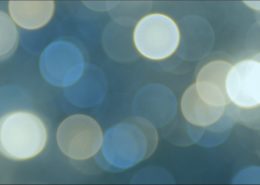 http://delainamiller.com/wp-content/uploads/2017/05/bubbles.jpg
447
789
Delaina
http://delainamiller.com/wp-content/uploads/2017/10/Delaina-J-Miller-website-logo-2.jpg
Delaina
2017-05-16 17:43:41
2017-05-16 20:07:12
The Song of Your Eyes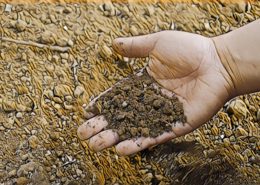 Art, dVerse, ekphrastic poems, Free Verse, Nature, Phoetic Art, Photos, poems, Poetics, Poetry, Poetry & Musings
http://delainamiller.com/wp-content/uploads/2017/05/IMG_1393.jpg
1416
2136
Delaina
http://delainamiller.com/wp-content/uploads/2017/10/Delaina-J-Miller-website-logo-2.jpg
Delaina
2017-05-10 18:27:39
2017-05-16 20:06:52
The Soil of Ancestors
Like the way I decant my soul?
Sign up to receive my newsletter
Decanting the Soul
Every now and then I will send you a newsletter
where I will share soul'spirations including:
Poems

Luvgrams

Photos

Any other sharable Soul'spirations

Surprises

Access to my inner circle Facebook Group

And it's free!
"Your poetry evokes: hope, compassion, love, beauty, openness, a vision for a better future and better world. I smile when I read your poetry and imagine the world changing for the better. My favorite poems are An owl in love with a Deer, Found , and Before it is too Late. I love all of them but these three are the ones I keep reading over and over. Thank you for all your inspiration…."
Delaina this is how I "see" your poetry: vibrant and full of life's energy."
"Mimi and I were most impressed with your poetry and She Too. We love the range (mundane to universal), accessibility, heart-felt depth and readability of your poetry, all conveying wonderful talent."
"Thanks Delaina – great way to start my day logging into Poetic Soul for some inspiration."
Review of She Too: Four Voices in (Almost) Harmony…
This is a lovely idea for a collection, and what a good description of "(Almost) Harmony"!
The combination of four poets was an interesting reading experience too. I found myself reading each poem and only then glancing at its poet, to see if I could guess! And I could. That shows the power of the individual voices within the whole. I began to see not just the themes within the collection but within each poet's collection, what intrigued and plagued her.
I think this balances well against the expectation that these poems will be "nice poems from nice ladies". The shock of the "real" is that much more striking considering the soft expectation set up by the cover and the introduction.
Very good!
Judge, 2nd Annual Writer's Digest Self-Published eBook Awards
"You MUST read Delaina's poetry.
She writes with vision, purpose and thoughtfulness.
You will be transported right into the poem and experience what she is sharing.
What imagination.  !!
More poems, please…."
"Girl you got some amazing verse."
"Delaina Miller is a sommelier of lyricism… her poetry pours …often with such fluid images as the 'decanting of the soul'"
Dr. Pearl Ketover Prilik
http://drpkp.com
Imagine
She Too: Four Voices in (Almost) Harmony (2014)
Click on the image to grab your Amazon copy.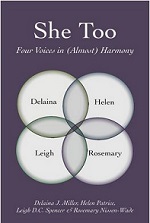 A Virtual Reading of She Too
Pints & Poetry the weekly poetry magazine
Instagram
Instagram did not return a 200. Follow Me!