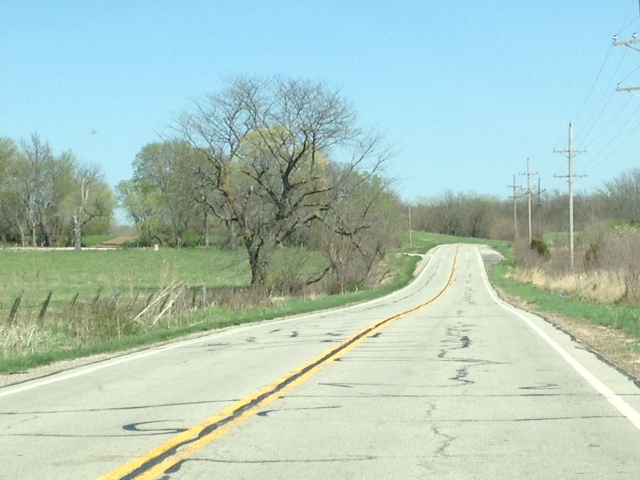 Day 21
Today's prompt was to write a back to basics poem. I was also dreaming of a car ride out in the country.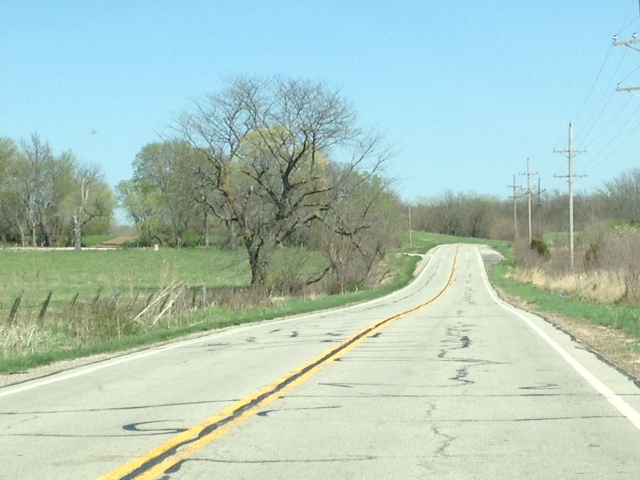 Dirt Roads and Forgotten Highways
She squeals, Road Trip!
Steering off the fancy paved
toll road we veer onto a path
few still travel.
Dark tar lines stretch
like veins for miles and miles.
The tires thump a baseline
our souls can put melody to.
Abandoned mills, family farms
and wooden fences
line the worn roads
the map marks as thin black lines.
Two lane roads
double yellow lines.
No fast lane
only No Passing signs
until the curves straighten
and the hills flatten. Enjoy
the view. Watch the hawks
ride the currents
and the hay stacks blur
against tender grasses.
In still ponds
the sky reflects.
Today we escape
the hustle — the bustle
back to basics
a halcyon country drive.
To read more poems about the "sound of the road" join us at the dVerse Pub.
To read more poems of the about getting back to basics visit Poetic Asides
http://delainamiller.com/wp-content/uploads/2014/04/photo-1-11.jpg
480
640
Delaina
http://delainamiller.com/wp-content/uploads/2017/10/Delaina-J-Miller-website-logo-2.jpg
Delaina
2014-04-22 17:52:27
2014-04-22 18:07:18
PAD 2014 - Dirt Roads and Forgotten Highways