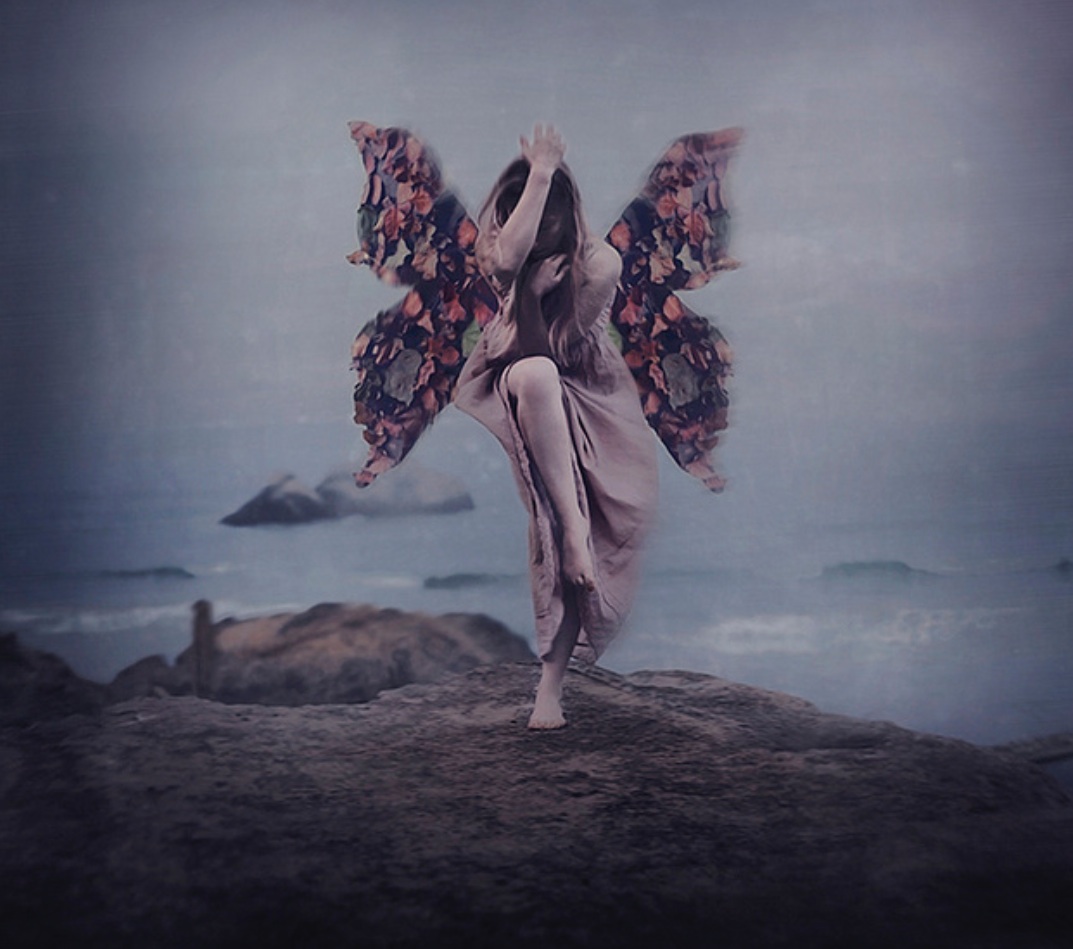 The Fear of Falling
She dreams of being a butterfly
bold colorful wings to lift the grey frailty
of her newspaper skin.
Read and crumpled in the corner
tossed there long ago
she cocoons herself and wonders
"Was I ever young?"
She tries to remember her last dream
and squeezes her eyes tight.
Radiant wings
Strength and Purpose
uncoil from her back.
She takes flight in the moment
fearing to stay in her place.
Today the poets at the dVerse pub are drinking in the poignant art of Brooke Shaden and writing poetry. To see more of Brooke Shaden's art please visit her site:
http://brookeshaden.com/gallery

Come join Grace and the rest of us for Poetics: Passion of Brooke Shaden

This poem can now be found in The Unique & Sundry, which happens to be available on Amazon.
http://delainamiller.com/wp-content/uploads/2014/09/Fear-of-Falling-by-Brooke-Shaden.jpg
949
1073
Delaina
http://delainamiller.com/wp-content/uploads/2017/10/Delaina-J-Miller-website-logo-2.jpg
Delaina
2014-09-23 17:30:51
2016-04-02 12:44:38
The Fear of Falling